By February 2005, we completed three more painting projects. The kitchen will be shown in a later post, but I will show the other two here. I'll start with the guest bedroom; we basically just wanted to add some more color. Have a look at the before and after below.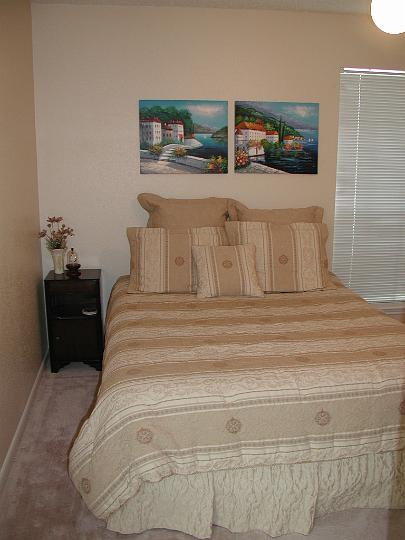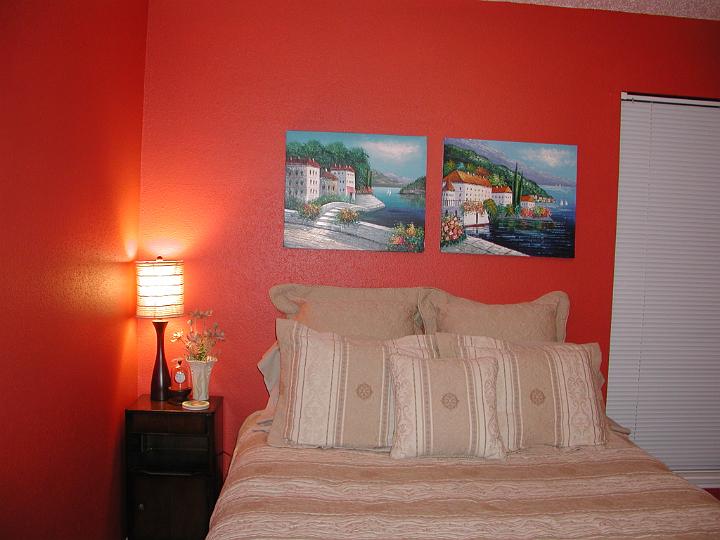 The other painting job was in the front of the house. If you recall from
my first post
, the front of the house was pretty bland with gray paint in the entry along with the gray brick. Elizabeth and I tried to make it stand out a little by painting the entry white, the door red, and the trim black as you can see in the following two pictures.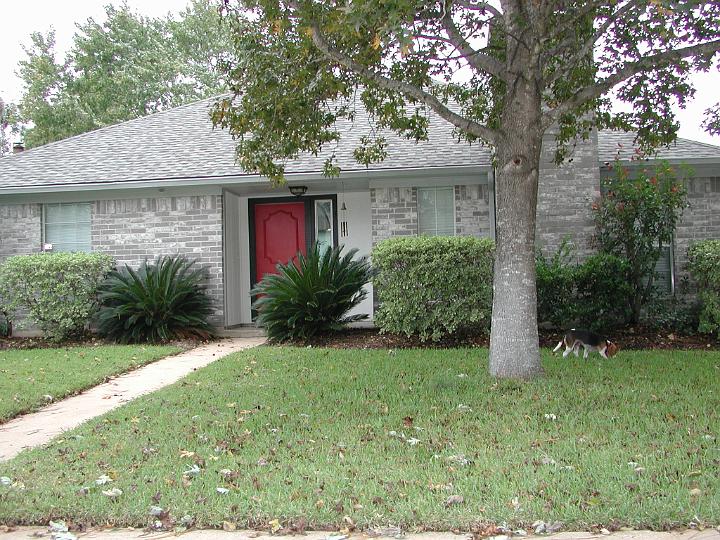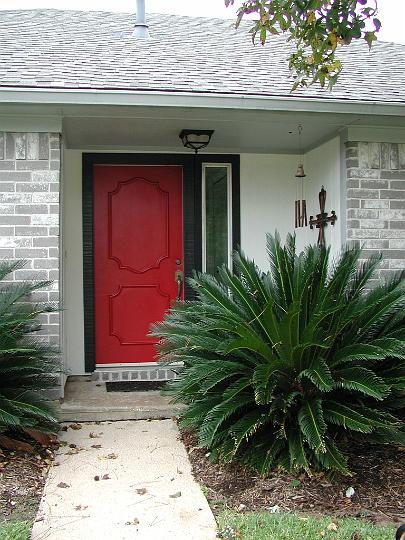 I think it turned out pretty good. I'm not sure we will leave the black trim forever and the door really needs to be replaced but I know E likes the red color for the door. Also, I really should replace that light fixture and the door hardware, but that is for another day.