After a little distraction, it's time to get back to documenting my woodworking and home improvement projects. The one I'm going to start talking about today is the coffee table and ottomans that I built. Elizabeth had gotten this idea to build a glass-top coffee table with room for four ottomans to add more sitting room in our living room. She picked out the fabric she wanted to use early on but we hadn't settled on a table design. Since the ottomans were pretty much figured out and because I wanted to have them built before starting the table (for final dimensions), I went ahead and built the ottomans.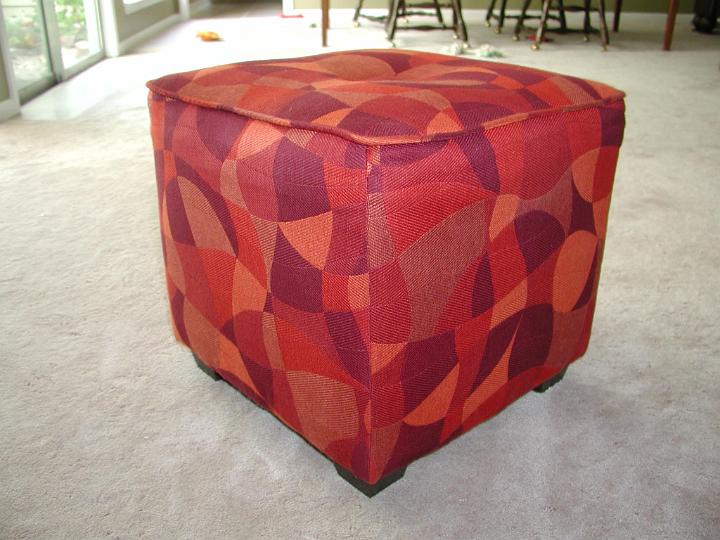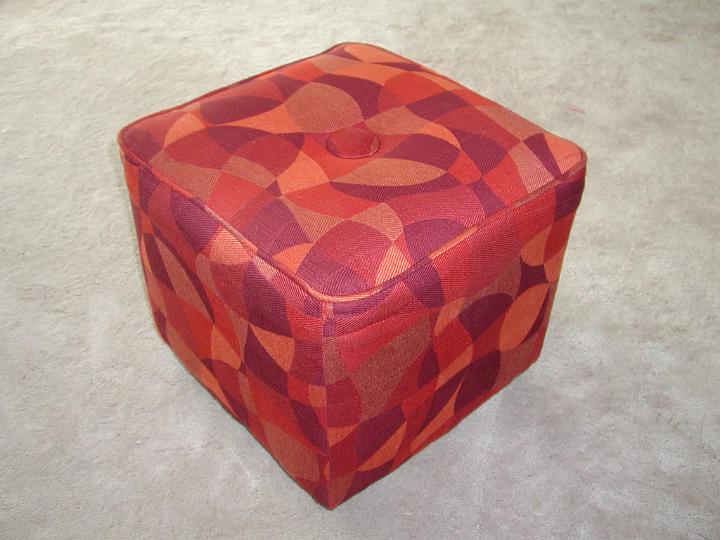 The boxes are made of 1x2 stock with 1/4" plywood sides and a 3/8" plywood top. I put this all together with brad nails, a hammer, and a nail set to countersink the nails. This wasn't too bad for the first box but after four, I really wished I had bought a nail gun. The legs are made from four pieces of 2x2 oak that I planed and glued to make a 3" leg. I then mitered angles and cut them to length to match our sofa legs (though smaller of course). These are fastened to the bottom with screws.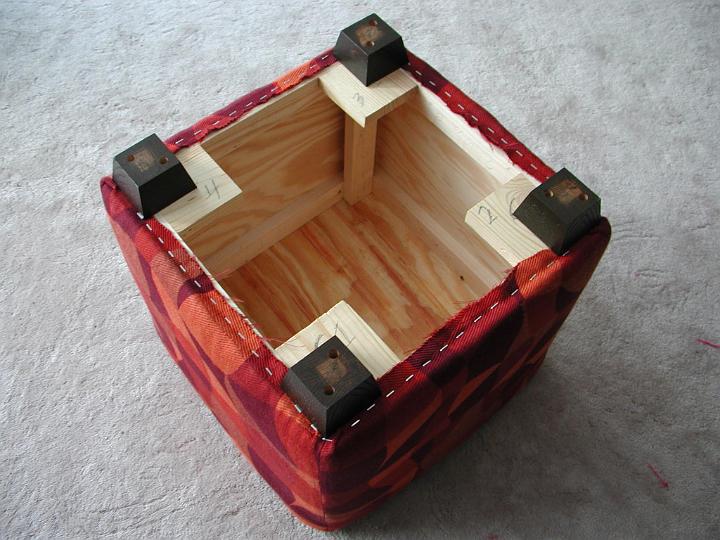 Once the boxes were done, E took over. She cut and glued the padding, sewed and stapled the covers, and covered and attached the buttons. These were a lot of work but I think the results were worth it. I'll talk about the table design and show the results later.