The only part of the house that Elizabeth really didn't like when we moved in was the kitchen. With the greens and whites, it definitely had a country feel (see before pictures below) and if you haven't been able to figure it out yet, our style is more contemporary. Anyway, I agreed that we could overhaul the kitchen and E set out designing. However, while she was deciding on a design, a few things had to change as a temporary fix.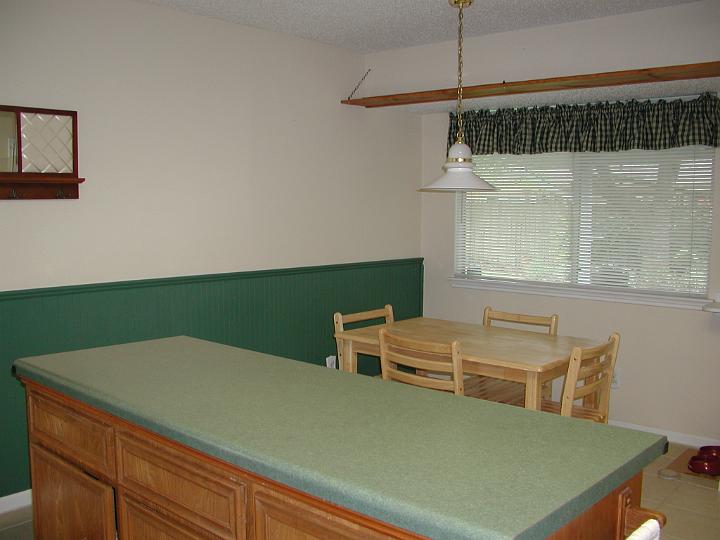 The most obvious change we made was the paint color. We painted most of the room a reddish orange color and the wayne's coating white. However, the more subtle changes actually make a big impact when your in the room.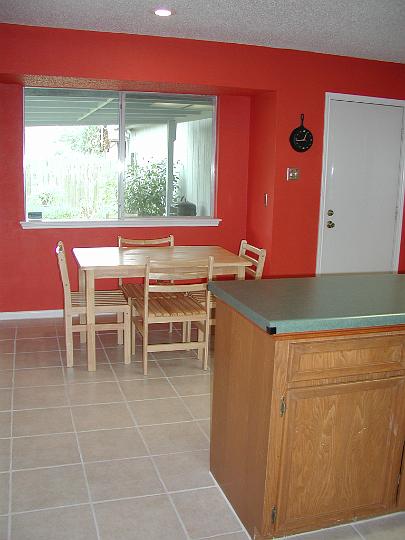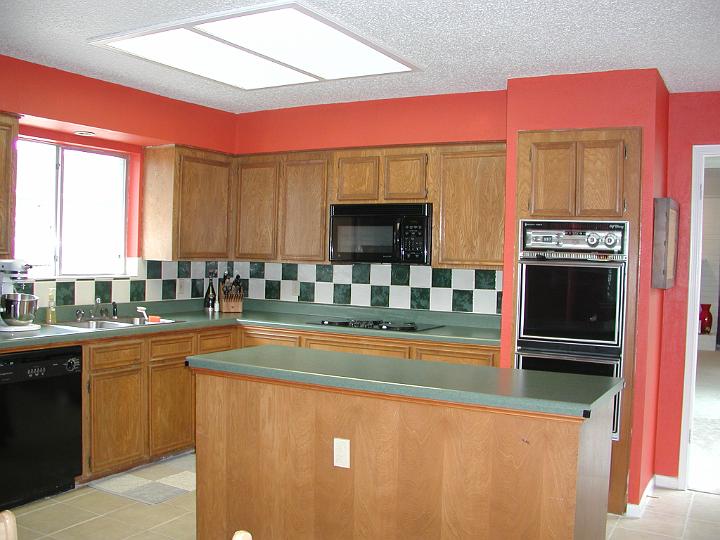 As you can see, we took down the blinds and whatever you call that window covering and just left the windows open. We will probably put something back up eventually, but it actually isn't bad with nothing. I also replaced the lights over the sink and the kitchen table with recessed lighting. This was actually kind of fun because I got to use the
reciprocating saw
to cut the larger holes. I even had to cut out the old light fixture over the sink because I couldn't get to that part of the attic to remove the old mounting hardware.
The last two changes are that we painted the fluorescent light fixture and changed the plastic inserts. The surround was a natural wood color and the inserts were the standard textured type. The white makes it stand out less and we used inserts with a square pattern that is more contemporary looking. Lastly, we replaced the wall plates with brushed metal plates.
This is how our kitchen looked for a while before E finalized her designs and we made the big changes. I'll have details on those soon.