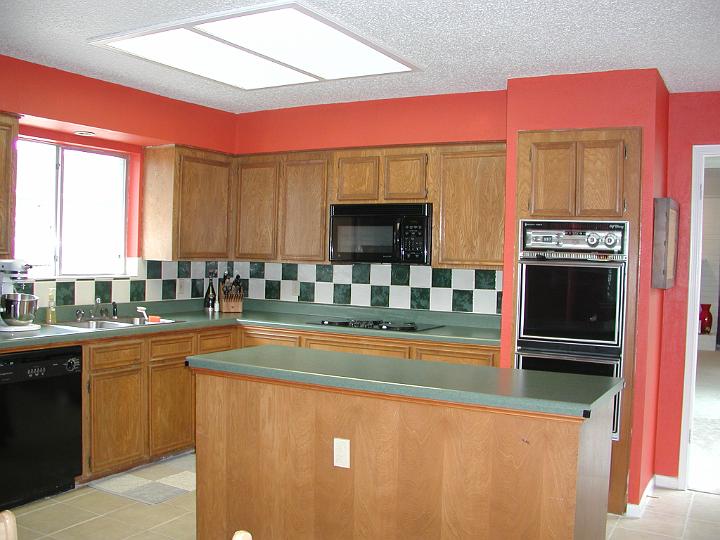 Elizabeth and I have done a lot of work on our kitchen. Like I said in Part I, we really didn't like the kitchen when we moved in so we started making changes immediately. However, there was some fairly significant design changes to make, so we started off slow (again, see Part I). I am now going to start talking about the major changes. Unfortunately, we did not document the work very well in pictures but at least you can see the results. As a reminder, I've put in a before pic.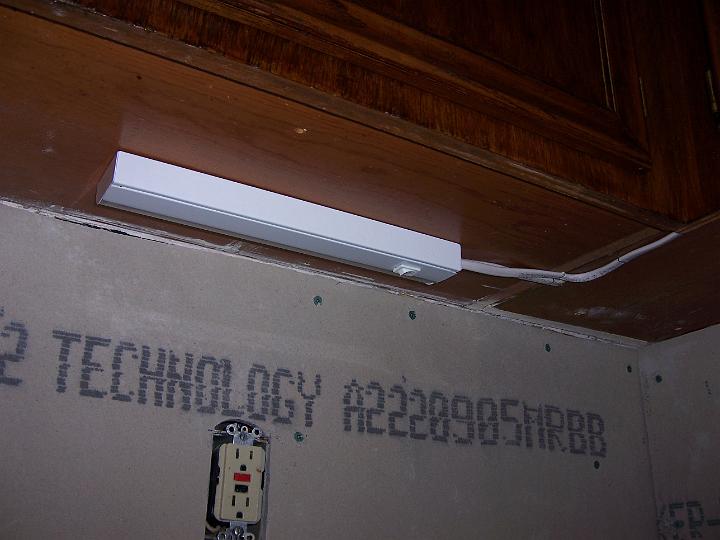 The first thing E and I did was refinish all of the cabinets, doors, and drawers. We wanted them to be darker than they were so we just did a light sanding job and then put a couple of coats of a darker stain on. Next, Elizabeth's dad, Kim, helped me to tear out the old countertops, all of the old tile, and the drywall that was behind the tile. He and I then reinforced some of the joinery in the wall with some 2x4 and installed some undercounter lighting that I rewired with appropriate wire so that I could run it through the wall and connect it to the existing switch for the sink light. Lastly, we installed tile backerboard for the new tile that would be installed.
E and I then had Silestone countertops put in along with a new sink, faucet, and cooktop we had purchased. Of course, I then had to figure out how to adjust the plumbing to work with the new sink layout and I had to hook the new cooktop up to the gas line that we had run. We also had a professional do the electric conversion from a hardwired 240V to a 120V plug for the new cooktop. Here are some pictures of the work and results and there are more in the House Album.