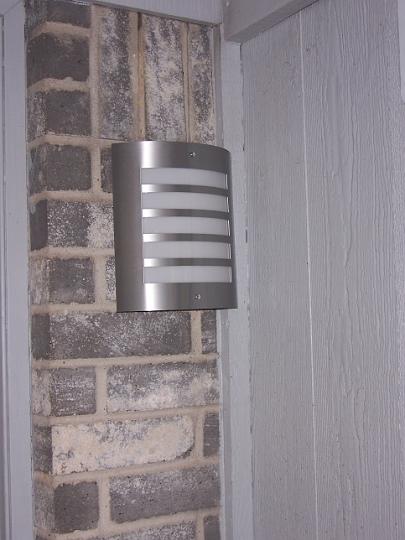 Over the last couple of weeks, I've done three lighting projects. First, we had these really ugly outdoor lights on the back patio that we wanted to replace but hadn't gotten around to yet. One of the bulbs burned out so that was our motivation to take care of it. Sorry I don't have any before pictures but I've included an after picture. Not that it is particularly exciting, but there is also a picture of the other one in the album.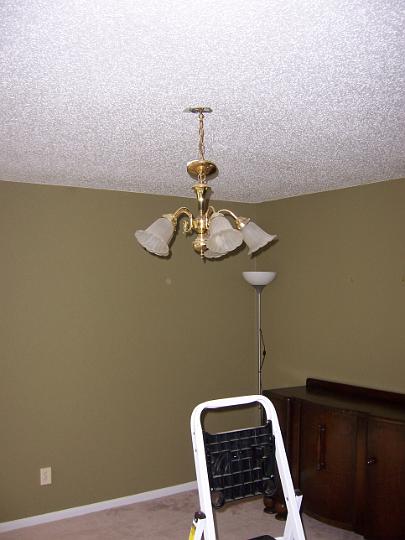 The second project was a little more involved. E got a new dining room chandelier for Christmas to replace the beautiful thing you see on the left (in mid-removal). Of course, it wasn't as simple as just replacing the existing one; it had to be moved as well so I started by patching the existing hole. This is the first time I've done this before so I'm pretty happy with the results. If you look closely, you can tell where it was but it certainly doesn't stand out. Anyway, I used this real popcorn ceiling stuff that came in a tube and just had to carefully apply it to get a similar texture to the rest of the ceiling. Next, I moved the ceiling box and cut a new hole for the new chandelier. Here are a couple pictures of the finished job.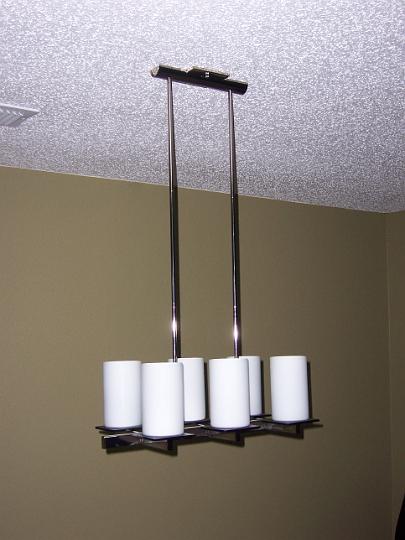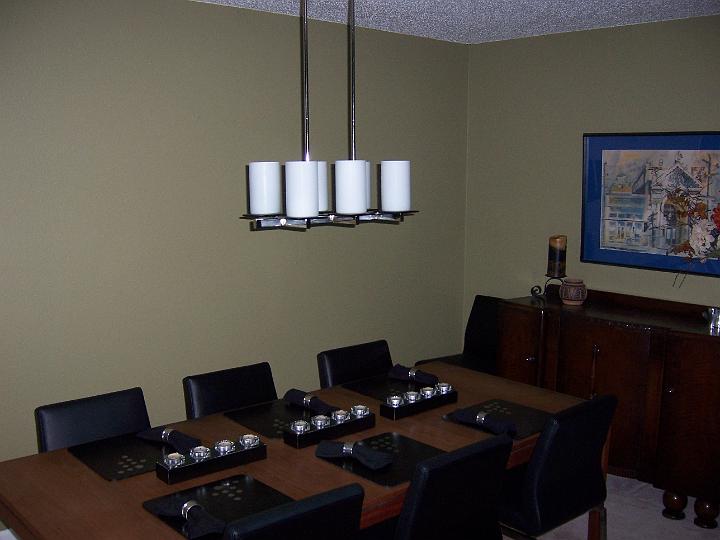 The last project was simply replacing the light over my workbench in the garage with a couple of new lights. The old one was broken and only occasionally worked. It's nice to actually be able to see out there now. Here are the before and after pictures.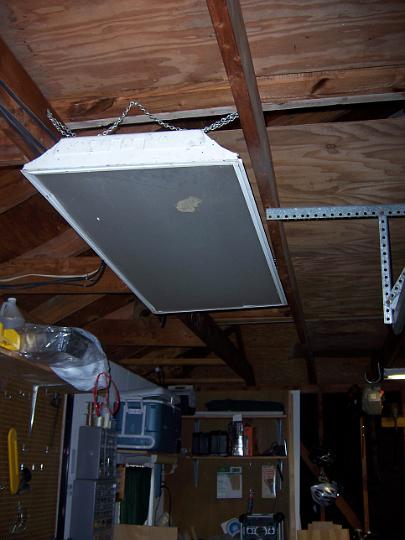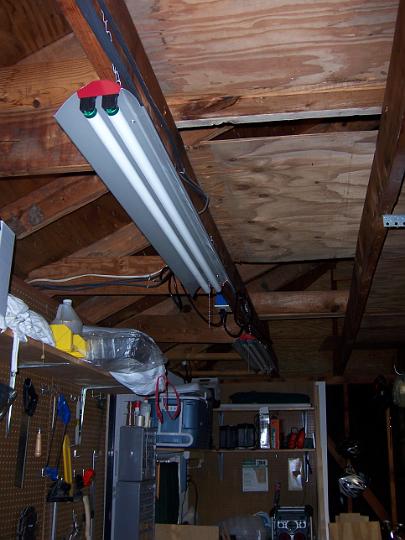 I'm actually planning to do a little more lighting work coming up. I am probably going to put another one of the outside lights under the patio and I've got a couple more lights for the garage. Both of those projects require running wire though so I might not get to them right away.